Avondale Health Centre – Professional Healthcare in a Friendly Environment

---
IMPORTANT UPDATES FOR LOCKDOWN PERIOD
From 11.59pm 25/03/2020 the country will go into lockdown (Covid-19 Alert Level 4). This lockdown will last for a minimum of 4 weeks.
Because of this, all bookings are phone appointments only
📞
You can book phone consultation appointments with your own doctor. If your doctor is unavailable, the roster doctor will call you back. A phone consultation may be able to give you all the help you need, but if not the doctor can book you in for a longer phone consultation or arrange for you to physically come into the practice. This includes Covid 19 testing if necessary.
To book an appointment please phone 828 2066 to speak with one of our receptionists. As some of our phones are now diverted to staff working remotely, if your call is not answered please phone
again.
You may order prescriptions, view test results and book appointments via our patient portal. If you are not registered for this service, please contact reception on 8282066.
---
Important information Influenza Vaccine 2020
To separate those needing flu vaccine from the general unwell population, Avondale Health Centre is holding special vaccination clinics for patients who qualify for a free vaccine.
Patients who are eligible for a
FREE
influenza vaccination are people
aged 65 and over
,
pregnant women
, those with certain
chronic conditions
and
young children with a history of severe respiratory illness.
Details of these special vaccination clinics will be sent by
text message
as they are confirmed. If you are one of the above priority patients who can't receive text messages, please call reception to make an appointment.
If you are booked into the next special vaccination clinic, please report to our staff outside the
clinic on arrival. To protect you from illness and allow enough social distance, they will ask you to
stay in your car until invited inside
our Layard St practice for your vaccination.
If you don't qualify for a free flu vaccination, please wait until after
13th April 2020
to get vaccinated.
---

COVID-19 (novel coronavirus)
Have you have recently arrived in New Zealand, or do you have a cough, fever or flu like symptoms?
Has anyone you have been in contact with possibly been exposed to Covid-19 or have a cough, fever or flu like symptoms?
If either of these situations apply to you, please do not come into the clinic.
Please phone us on 828 2066, or call Healthline on 0800 358 5453.
For the latest information, health advice and news/media updates about the Covid-19 coronavirus visit the Ministry of Health website.
You can also visit our Facebook page for regular updates regarding Covid-19 coronavirus.
---
About Avondale Health Centre
We are a friendly group practice providing high quality medical care in a suburban location. Set up in 1983 we are very well established in the area with a good understanding of local needs.
Our premises are easily accessible, including full facilities for the disabled, with ample parking available. We provide a comprehensive range of General Practice services. Find a list of these services under the 'Services' tab.
---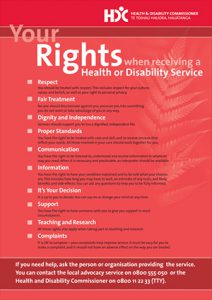 Understand your rights!
Do you want someone to stay with you during your appointment? You are entitled to support under Right 8 of the Code of Health & Disability Services Consumers' Rights 1996.
All patients are entitled to have a chaperone with them for any appointment
The chaperone can be a family member, friend or a member of staff
If you want a member of staff to accompany you during the visit please let the receptionist know when you arrive for your appointment
If you would like more information on The Code and Your Rights click here.
---
Accounts: if you would like to pay your account by automatic payment please contact the office and they will send a form to you.
Book Online and order scripts, you may need to register first.

If you would like to view your notes, immunisation record or results please fill in a form next time you are at the practice.