Avondale Health Centre – Professional Healthcare in a Friendly Setting
---


Kia ora Avondale Health whanau.
We hope everyone is well and enjoying the longer days as we approach summer, as well as remembering to wash your hands and stay home if you are unwell.
Over summer we will be still open with reduced hours through Christmas and New Years, so please make bookings for these days if you have any health needs or prescriptions in the coming weeks.
Merry Christmas and a Happy New Year to all of our family and friends
COVID-19 ANNOUNCEMENT – AUCKLAND ALERT LEVEL 3.2:
While Auckland remains at alert level 3.2, we will be doing phone call consultations. If you need a face to face appointment with a doctor or nurse please call reception on 09 828 2066 and be booked in for a phone consult with a doctor/nurse and then the doctor/nurse will assess if you need a face to face appointment. Receptionists will not be making face to face bookings, this can only be done by our doctors or nurses.
Kia ora koutou Avondale Health whanau. Auckland is currently at Alert Level 3. We did so well last year and this allowed us to have a long and sunny summer, but now we have to work together again.
Level 3 for you means still working or learning from home, compulsory mask wearing and scanning when leaving home. If you are sick with a cough, runny nose, sore throat or fever, stay at home and organise a test with us or at a Pop-Up Testing Centre. When you are leaving home, ensure you wear a mask and practice physical distancing, hand hygiene, and scanning the COVID Tracer App.
We are still here for all your health needs, and are doing phone consults. Please phone reception on 09 828 2066. If you require a face-to-face appointment, please phone reception to make a booking. If you have a face-to-face booking, please wait in your car when you arrive and phone reception.
We are doing COVID-19 testing if you have symptoms of COVID-19, or are a close contact. If you are sick with a cough, fever, sore throat or runny nose, stay at home, call Avondale Health Centre on 09 828 2066 and arrange to get tested. When you arrive at the practice please do not come inside. Call reception when you arrive and we will organise to meet you at your car. Please do not come into the practice unless you are advised to by one of our staff.
We are doing COVID-19 vaccinations, please call us on 09 828 2066 to make a booking. We are currently only offering vaccinations to our registered patients and whanau.
If you have any questions about COVID-19, please call the government hotline 0800 358 5453. If you are worried about COVID-19 we are doing swabs and mask wearing is mandatory if you come in and see us.
This is a hard time for all of us, but we will get through it together once again. If you need someone to talk to now, phone 1737 for free trained counselling or visit https://www.allright.org.nz/.
He waka eke noa. 💙


---
Email Consults and Prescriptions
We have been receiving a lot of emails from our patients with medical questions or prescription requests. Thank you for getting in touch as your health is still very important, but unfortunately we cannot guarantee a quick response to all of these via email.
If you have an important health question you would like to speak to the doctor about please do not email us – phone or video appointments are better.
If you require a prescription, please request this through ConnectMed or use the prescription phone line 09 828 2066. Please do not email us with prescription requests.
Please make an appointment by phoning us on 09 828 2066 or booking online with ConnectMed. You will then be guaranteed the chance to talk to a doctor in a phone, video or in person consult.

---
Mental Health and Wellbeing
We know that this is a challenging time for all of us, and it is normal to feel worried or uncertain about what is going on.
Visit Getting Through Together to find out healthy ways we can make sure we are coping, or Sparklers, which has resources specifically for children. If you do need to talk to someone urgently, Free Call or Text 1737.
The Ministry of Health have released three new mental health and wellbeing initiatives including Apps, e-therapies and practical mental health support for all New Zealanders that can be accessed remotely.
The three initiatives are: the Mentemia app developed by All Blacks legend Sir John Kirwan; a health journal app called Melon; and an e-therapy programme called Staying on Track.
A new digital campaign #drinknormal has been created to help us keep safe during lockdown with real advice, support and information about coronavirus alcohol and your health.
---

If you need help with food for yourself or your families, view this list of community food banks around Auckland. These organisations offer delivery or contactless pick up options around West Auckland and elsewhere.
---

COVID-19 (novel coronavirus)
Have you have recently arrived in New Zealand, or do you have a cough, fever or flu like symptoms?
Has anyone you have been in contact with possibly been exposed to Covid-19 or have a cough, fever or flu like symptoms?
If either of these situations apply to you, please do not come into the clinic.
Please phone us on 09 828 2066, or call Healthline on 0800 358 5453.
For the latest information, health advice and news/media updates about the Covid-19 coronavirus visit the Ministry of Health website.
You can also visit our Facebook page for regular updates regarding Covid-19 coronavirus.
---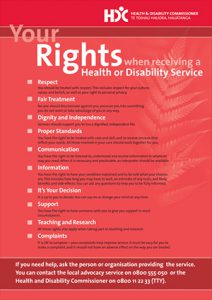 Understand your rights!
Do you want someone to stay with you during your appointment? You are entitled to support under Right 8 of the Code of Health & Disability Services Consumers' Rights 1996.
All patients are entitled to have a chaperone with them for any appointment
The chaperone can be a family member, friend or a member of staff
If you want a member of staff to accompany you during the visit please let the receptionist know when you arrive for your appointment
If you would like more information on The Code and Your Rights click here.
---
About Avondale Health Centre
At Avondale Health Centre (AHC) we are a friendly group practice providing high-quality health care. We have a great understanding of the needs of our community.
Our premises are easily accessible, including full facilities for the disabled, with ample parking available. We provide a comprehensive range of General Practice services. Find a list of these services under the 'Services' tab.