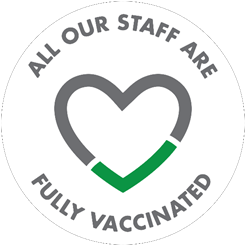 Avondale Health Centre Staff Are Fully Vaccinated
Please get your COVID Vaccination now – Please call our friendly staff now to assist with your next appointment or call to speak to a nurse about the vaccine.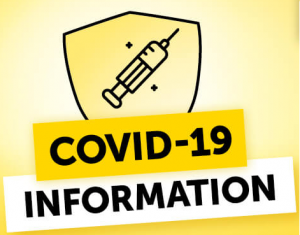 COVID 2nd Boosters: –
Eligible if you are over 50 years old
You also must be 3 months post-COVID positive or haven't yet caught COVID.
COVID Vaccination Clinic Monday and Thursday from 10:30 am to 4:30 pm by appointment – Please call reception to make a booking and availability.
Anyone under 50 years old must seek medical guidance from their GP or clinical nurses' team before booking.
You can have your 2nd booster after your 1st
Omicron
The Omicron variant has spread worldwide rapidly and is now the major variant in many countries. Omicron is much more transmissible than previous variants of the COVID-19 virus, including Delta. However, as the Omicron variant is so new, more data is needed to understand how Omicron has spread so rapidly across the world.
Click here for more information about Omicron https://www.health.govt.nz/our-work/diseases-and-conditions/covid-19-novel-coronavirus/covid-19-health-advice-public/about-covid-19/covid-19-about-omicron-variant
What happens if you get COVID
Check out this video about what happens when you get covid.
COVID-19: Overseas Vaccinations and Certificates
To apply to have your overseas vaccination(s) entered into the CIR you will need to send evidence to the Ministry of Health. You will need to send the following information to
Your Full Name (first name, middle name and last name)
Your Date of Birth (DD/MM/YYYY)
Evidence of your vaccination through a vaccine certification issued from the country where you were vaccinated, or equivalent documentation.
This documentation must contain the following information:
Your name (first and last)
The name(s) of the vaccines you received
The country where the vaccine(s) were administered
The date the vaccine(s) were administered.
Requesting "My Vaccine Pass" if you've had COVID-19 vaccinations overseas:
From late November, you will be able to request My Vaccine Pass for use within Aotearoa New Zealand if you have received any of the following approved vaccines overseas and submitted this information to the CIR. The eight vaccines accepted for My Vaccine Pass, approved by the COVID Vaccination Technical Advisory Group, are:
Pfizer/BioNTech
Janssen (Johnson & Johnson)
AstraZeneca (Oxford)
AstraZeneca/Covishield (Serum Institute of India)
Moderna
Sinopharm
Sinovac (CoronaVac)
Covaxin (Bharat Biotech).
"My Vaccine Pass"
My Vaccine Pass is an official record of your COVID-19 vaccination status for use in Aotearoa New Zealand.
How to get My Vaccine Pass:
Requesting your pass only takes a few minutes and will be emailed to you within 24 hours. The quickest way to get your pass is through your My Covid Record, but if you cannot access this service you can call 0800 222 478 — have your NHI number ready.
We are now assisting our patients with Vaccination Passports and Overseas Vaccination Certificates. Please call us on 09 828 2066 if you need help getting these organised.
Booster Shots
We are still vaccinating for COVID – Book your booster or your 4th dose – Speak with one of our nurses for more information.